How to Choose the right Plumber.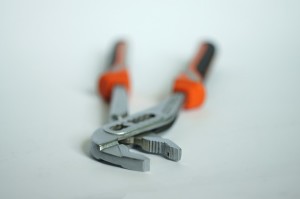 Well, looking for one is not hard, but there are few things that you need to consider to ensure you get the right and the best person for the plumbing job and of course for the best price.
Location
The plumbing teams that you choose are better off located in your area, or they understand the local authorities' rules. If you decide to go for someone whose service area is far away from your location, they will have to include travelling cost and expenses in their quotes.
The type of plumbing works
There are various types of plumbing systems, and not all plumbing specialist can be able to work on all these systems. If for example, you have an issue/problem with a particular hot water system brand or maybe solar set up, the plumbing expert that you use should be approved or licensed to work on solar set-up or hot water system in order to keep the manufacturer's warranty intact.
Insurance
It is imperative to confirm insurance credentials of your plumbing company or your technician. Liability and compensation insurance are one of the insurance covers that you need see proof of, and if the plumbing technician does not have any of those, it typically means you will be liable for any damage to your property or even the injury on the technician.
Price
The pricing tells a lot about the quality of work you will get from your plumbing technician. It would be okay to go for an affordable price, but choosing the right person to do the job should be based on more than the lowest estimate.
Warranty and Guarantee
Warranty and guarantee from any service provider give you a peace of mind that you are paying for quality work, and if something happens due to the technician mistake, then you will get part of your money back, or they will come and rectify the problem as soon as possible.
The last thing you need to see in a plumber is professionalism. A plumbing technician should act professionally by being reliable, neat and with a reputation for leaving any home the way they found it. If you detect any signs of unprofessionalism then, it would be a good idea to pick someone else.